Topographic Index Map 1:50,000
The Map 711 series at scale 1:50,000 was originally published by the US Army Service and was compiled from aerial photographs taken in 1947-1953. It was replaced by the Map 701 series which was produced using aerial photographs taken in 1979. It only covers the Luzon island, however.
The NTMS at scale 1:50,000 is starting to replace both S711 and S701 maps. It covers the whole Philippines in 672 sheets. Maps are in 15' x 15' interval. Elevation is expressed in 20-meter contour line interval.
Below is an index map for topographic maps with scale 1:50,000. Click a rectangle to view a thumbnail of that map sheet.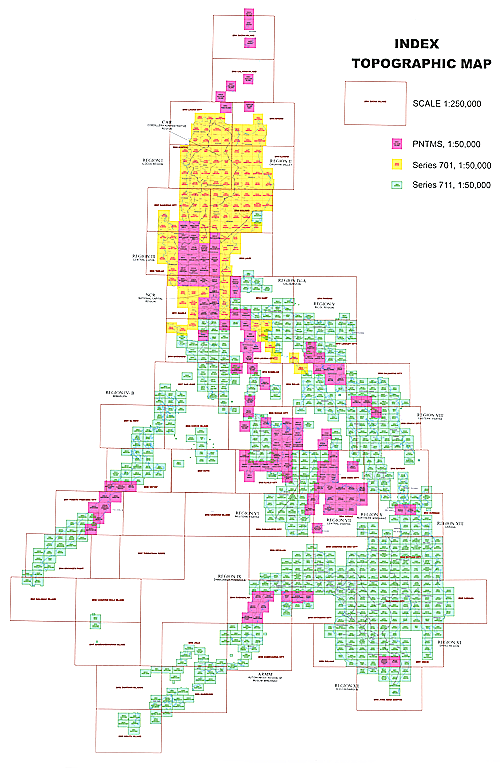 note: Inquire at the NAMRIA Information Center or at the MSOs regarding the availability of these maps and for further information.