Topographic Index Map 1:250,000
The Philippine topographic maps at scale 1:250,000 were produced with information from the Philippine Coast and Geodetic Survey, Army Map Service, Corps of Engineer, US Coast and Geodetic Survey, Bureau of Public Highways, and other agencies.
Below is an index map for topographic maps with scale 1:250,000. Click a rectangle to view a thumbnail of that map sheet.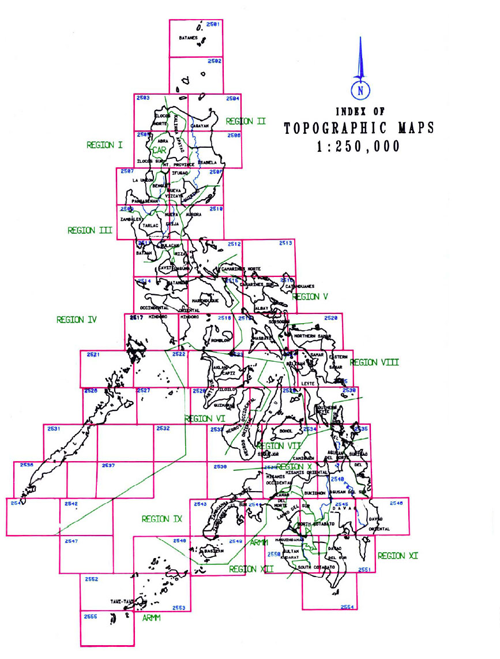 note: Inquire at the NAMRIA Information Center or at the MSOs regarding the availability of these maps and for further information.