Satellite Images
Satellite Imageries are representation of the earth surface produced by the receiving station reflected from the surface feature beneath it. The radiation received by the digital scanner on satellite platform is averaged across each instantaneous field of view (IFOV) to produce the image.
NAMRIA has in its holdings several types of satellite imageries such as Landsat TM, Landsat 7, SPOT XS and SPOT Panchro.
Below is an index map of Landsat.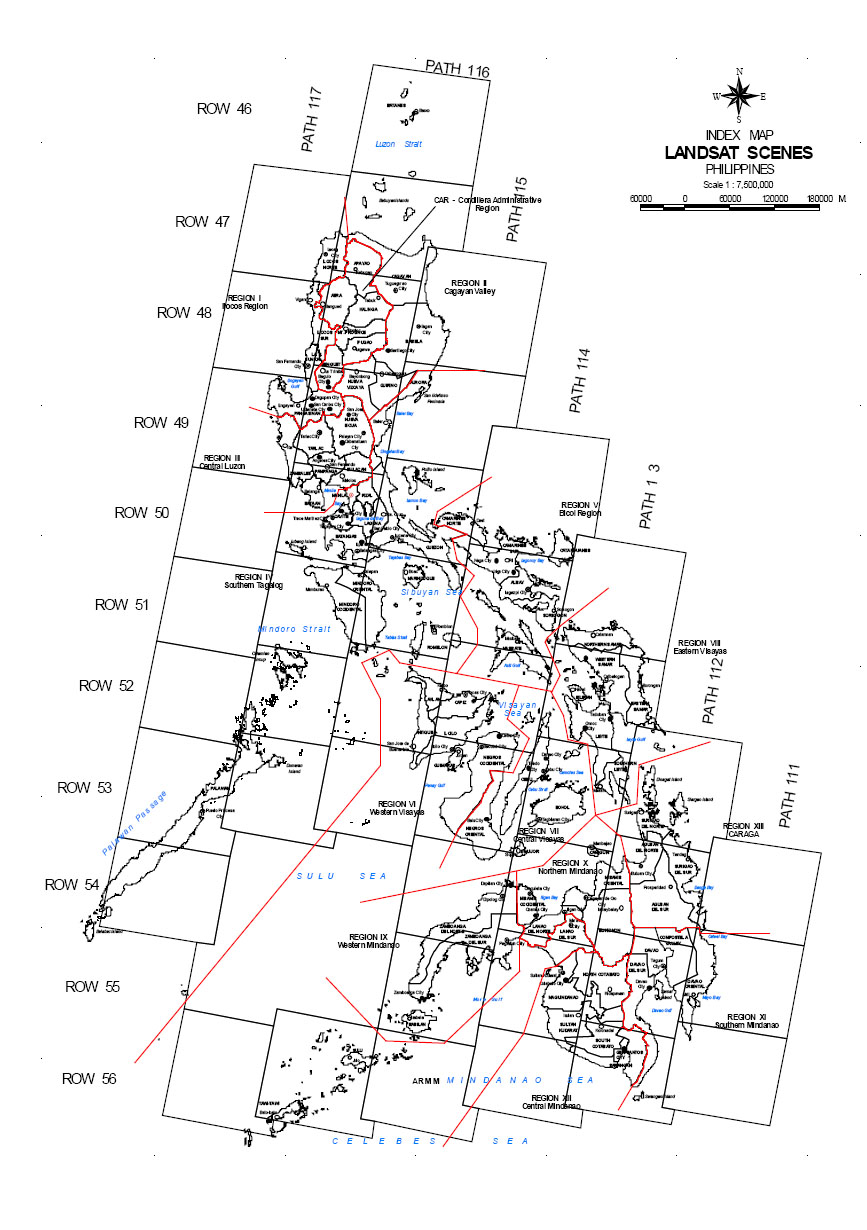 Below is an index map of SPOT Scenes.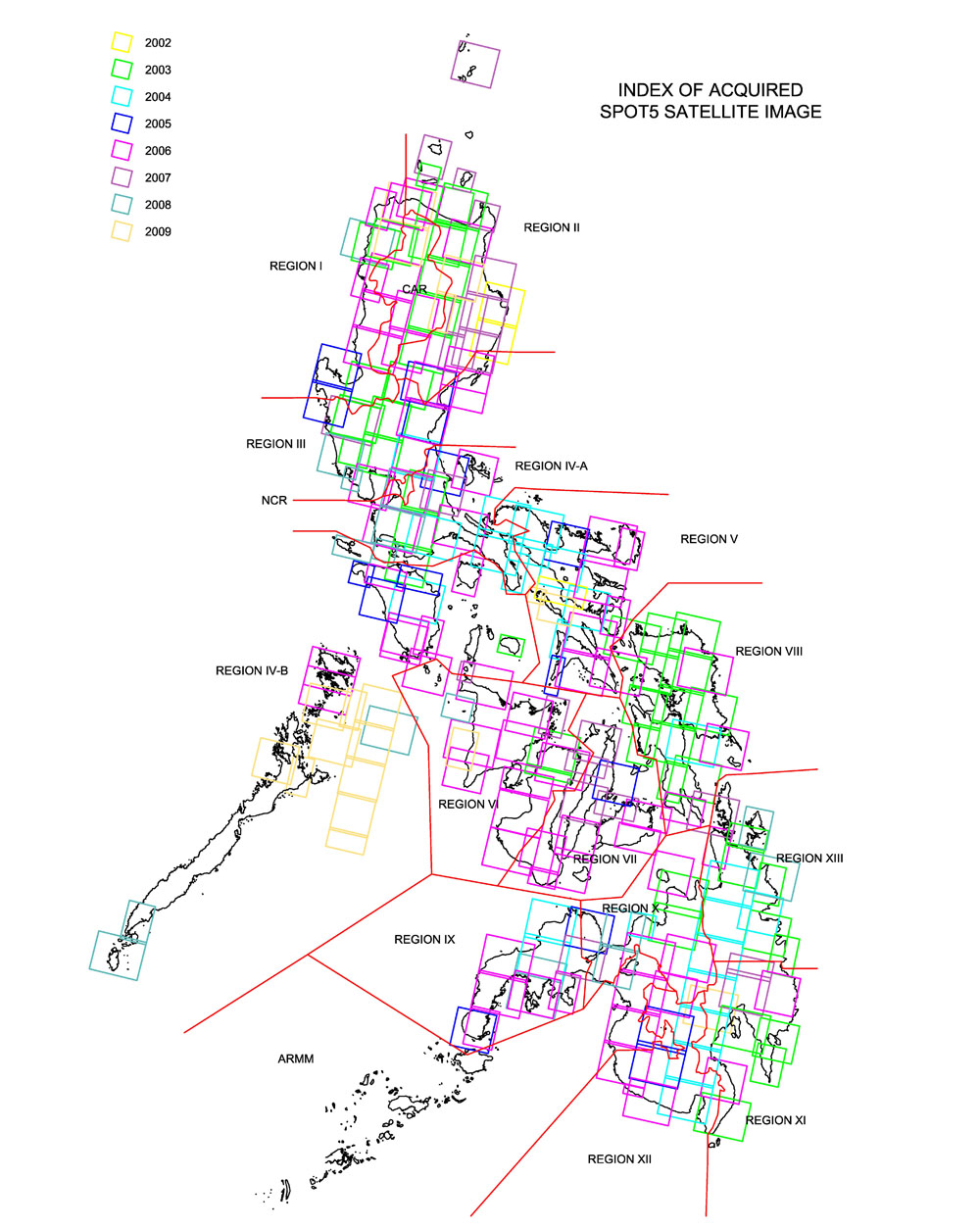 Inquire at NIC for details on how to avail the product.